Gifts for Preemies that are Thoughtful and Practical
Looking for thoughtful gifts for preemies that a NICU parent will love?
The key is to buy a gift item that is practical and useful for the baby in the hospital or home.
There are many ideas on the internet for premature baby gift ideas….
But through my experience as a NICU nurse and NICU mom, I know exactly which preemie gifts parents love and find very useful for their baby's development and growth.
In this blog post, I will list great preemie baby gifts ideas and where you can get them.
I will organize the gifts ideas in different categories and if it's for the hospital or home.
All of the ideas are items I have used personally and loved!
So let's get started!
Please note that this article contains affiliate links. That means if you buy something, I earn a small commission, at no extra cost to you! I only recommend products I love!  Read my disclosure for more details.
Gifts for Preemies in the NICU Setting/Hospital
Clothes for Preemies
1. Preemie Onesies
Soft preemie onesies with buttons are needed in the NICU. The buttons allow the wires and tubes to poke out of the outfit. The full onesies allow full coverage of the baby to keep them warm. Preemie size (3-6lbs) is needed in the hospital. Micro-preemie size is way too small because when babies are ready to wear clothes, they are at least 3lbs. Buy these onesies here.
---
2. Preemie Bodysuits
Kimono style Bodysuits with buttons are soo cute, especially for the small babies in the isolette. It's very important to get the bodysuits with buttons on the side, so you don't have to put anything over their head. It's easier to put on and remove without bothering the baby. The short sleeve bodysuits are also a better option for babies who are still in isolette, so they don't get too warm. These cute bodysuits are very popular, so snag them here before they are sold out.
Gifts for Growth and Development
3. NICU Milestone Cards
NICU milestone cards are such great gifts for premature babies. Every little milestone reached in the NICU is a huge achievement for our little babies. And they deserve a little photo shoot. :). Just take each card, put it beside the baby and click away with photos. These cards create great memories. Check out these amazing milestone cards here.
---
4.Daily NICU Journal
This NICU daily journal allows parents to write the daily activities for their baby. Parents can also write their own thoughts and feelings, at the same time jotting down any new milestones and adding photos. This journal is perfect for parents who like to keep track of daily events and changes. Buy the journal here.
---
5. Blank NICU Journal
I recommend this blank NICU journal for any parent who wants to journal their memories and experiences in their own way. It's more like a bullet journal with lines. It comes in a son or daughter journal cover. Check out this cute journal here.
---
6. Milestone Age Blocks
These milestone age blocks are soo worth it! These blocks include the age of the baby (wks and months) and the weight of the baby. The blocks with the weight is what sold me on this set. I loved taking photos and sharing the weight my son gained in the NICU. Gaining weight is really important for our preemie babies and every gram is what every NICU parent is proud of. Buy these cute milestone age blocks here.
---
7. Octopus for Preemies
My son loved his octopus in the NICU. It was big in size for his little hands at first, but he was still able to grab the tentacles of the octopus. The actual octopus just sat in his isolette, so size wasn't a problem. Instead of pulling on his wires and feeding tube, he would grab one of the tentacles of the octopus. My baby loved it and it would be a great gift for any preemie. You can buy it here.
---
8.Books
Books are great gifts to any NICU parents. Researchers at Brown University found out that premature babies who are talked to, through conversation or reading, develop better language and communication skills And this is very important because preemie babies can have speech and language delay because of their prematurity. The books I linked below are books I have read to my son in the NICU and also have lasted through our toddler years. We are still reading them now (he's 2.5yrs) , and he loves them. I linked each book below… Just click on their picture to read the first chapter.
12. Instant Polaroid Printer
I got this polaroid printer as a gift and I loved it! I'm not an artsy crafty person, but I used this printer to take photos of big milestones in the NICU, print them out and put it in his NICU journal right away. It creates an instant polaroid album that any NICU parent will love and look back to see how far their baby has come. Check out the reviews here.
Extra Gifts Ideas for Hospital
13.Swaddle Blankets
These swaddle blankets are very soft and big! They are perfect premature baby gifts for the NICU and home. They are great bedding for the baby's isolette or cot in the NICU. There are so many prints to choose from and they come in packets of 4. See the different color choices here.
---
14. A Comfortable Diaper bag
This skip hop diaper bag was my go to bag for everyday hospital visits. It's a great gift to any NICU mom as it is very comfortable to wear, has many pockets and it's easily wipeable to keep clean. It fits everything a mom would need for her daily hospital visits. Also, it looks very fashionable for a diaper bag. I loved my black skip hop diaper bag and I still use it with my 2nd son. Check out all the different colors here.
Gifts for Preemies at Home
Technology Gifts
15.Baby Monitor
Video baby monitors are always a great gift that can be used for many years. There are many different types of monitors, but the two below are the ones my friends and I have used. And we loved them! They are worth it and any parent would love it as a gift. Click on each picture below to check out the reviews..
---
16.White Noise Machine
A white noise machine is a great gift for home for any premature baby. This is because preemies are used to the constant noise of the monitors in the NICU. The quietness of the home can cause the baby to not sleep well. My son loved his white noise machine. Click here to see the current price.
---
17. Phone Cleaner
A phone cleaner is an amazing gift because we always have our phone with us and phones are really dirty. Therefore, this cleaner cleans the phone to decrease unwanted bad germs in the household as premature babies are more fragile than other newborns. I love my phone cleaner and I recommend this product to all new parents. Check out all the color choices here.
---
Diapering
18. Diaper Caddy
This diaper caddy helps organize all the diapers, wipes and extra clothes needed for the baby. A premature baby might have extra tubings like oxygen or feeding tube. So this caddy keeps everything organized and portable, so you can take all the essentials items everywhere in the house. You can buy it here.
---
19.Water wipes
Water wipes are the best wipes I have found. It's mostly made of water and it is the only wipes that my son didn't get a diaper rash. I recommend these wipes to all parents and they are a great gift. Check out the reviews here.
---
20.Bird and Bees Wash Set
This gift set includes shampoo, body wash, lotion and diaper cream. Birds and Bees products are known to nourish and protect fragile skin, and my son really enjoyed these products. It's a great gift set that any baby would enjoy. Check out the gift set here.
---
Clothes for Preemies
21.Zipper Onesies: Newborn or 0-3 months
Baby onesies with zippers are the best gifts once the baby is at home. The zipper onesies are very convenient in changing the baby very fast and at night, when parents are half asleep. Also, newborn or 0-3 month sizes are great since preemie babies are usually smaller when they come home. So just buy zipper onesies as a baby gift, and parents will love you for it. Check out my favorite zipper onesies here.
---
22. Swaddle Blankets
These swaddle blankets are very soft and big! They are amazing swaddle blankets that can be used for the nursery or a carseat cover. There are so many prints to choose from and they come in packets of 4. See the different color choices here.
---
23.Burp Clothes
Burp clothes are essential as babies tend to spit up more. With preemies, the spit up happens more often as the sphincter in the stomach hasn't fully developed to keep the food down. Therefore, having burp cloths that are thick and absorbent is key. Check out these absorbent and soft burp clothes here.
---
24. Bandana Drool Bibs
These bandana drool bibs are great because it's thick and absorbent. It also includes a teether. The teether is well secured on the bib so it doesn't come off. They come in all different prints to dress up with. Buy the drool bibs here.
---
25.Baby Hats:0-3 months
Baby hats are very important for premature babies because they can get cold easily (because of their small size) and need a hat to keep them warm. These baby hats come in a 0-3 month size, which should fit a preemie. Also, they are adjustable if the hat is tight for the baby's head. Check out these cute baby hats here.
---
26. Halo Swaddling Sacks
These swaddling sacks are an amazing gift to any parent. Premature babies are used to being swaddled, so these sacks makes it easy for parents to swaddle the baby into a tight position for a good night's sleep. Also, the zipper is great for easy diaper changes at night. Click here for the current price.
Feeding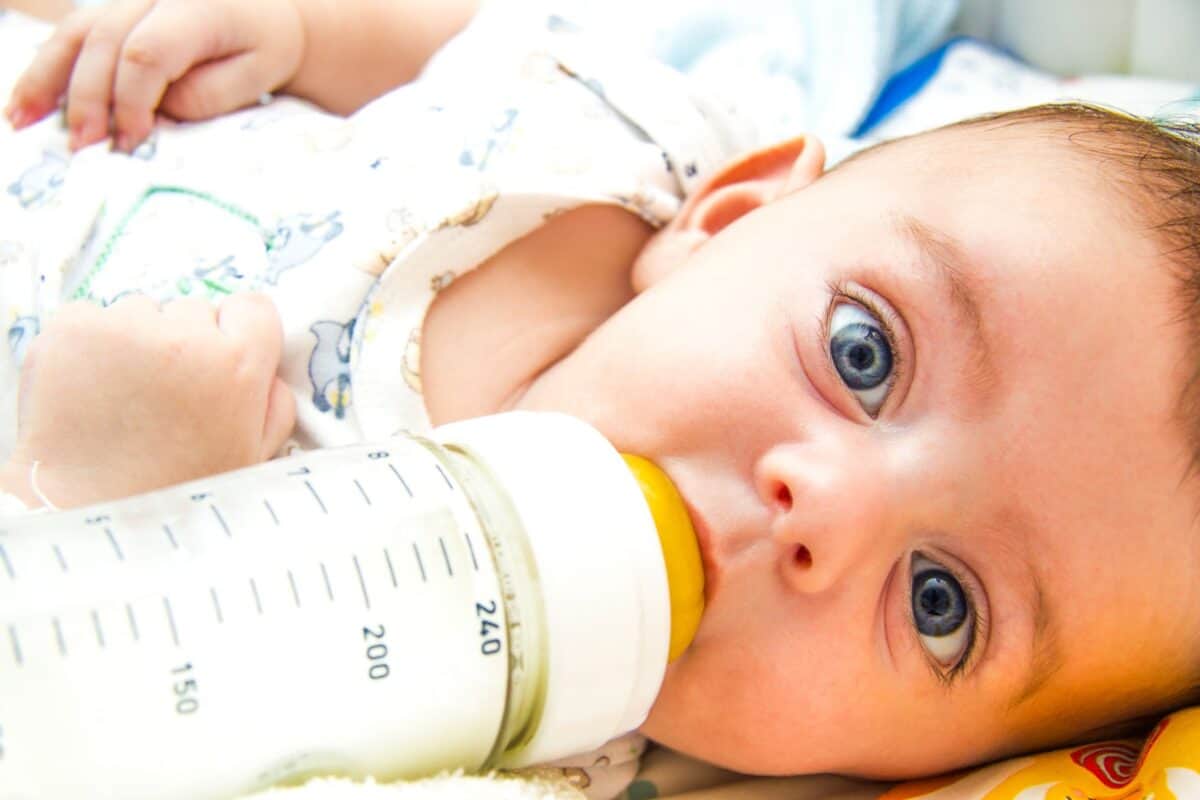 27. Pacifer for Preemies
These pacifiers are very similar to the ones in the hospital. Both of my sons, preemie and full term, loved them. All the preemie babies I know enjoyed these pacifiers too, so I recommend these to any baby who has been in the NICU. Buy them here.
---
28.Pacifer Clips
These pacifier clips are great as they are easy to attach on the pacifier/toys and easy to clean. There are many colors to choose from and the price is great. Check out the price here.
---
29.Dr. Brown Glass Bottle Set
Dr. Brown Bottles are the best bottles for preemies because they have an internal vent to decrease gas. They, also, have the option for very slow flow nipples (preemie size) that premature babies like. This set is all glass bottles, which is perfect since there is so much research coming out that plastic is bad for us. Check out this great gift set with extra goodies here.
---
30.Bottle Rack
This bottle rack is great because it is a large area that can be used to dry any bottle of any size. It also includes accessories like "trees" to dry pacifiers or nipples. This is a great gift to any baby. Click here to see the current price.
---
31.Bottle Warmer
This Dr. Brown warmer is a great gift to any parent. It uses steam to warm the bottles and it has a memory timer, so you can choose the correct time very fast. It fits many bottle sizes. Watch the video here on how to use it.
---
32.Bouncer Chair
My son used this chair at a friends house and he loved it. He ate and slept in it soo well. This chair is very upright, so it helps babies who have reflux problems. It's foldable and easy to store. I ended up buying this chair myself. This is a great and thoughtful baby gift. Check out the reviews here.
---
Daily Care
33.Nose Frida Nose Sucker
This nose sucker is the best in the business! It really helps clean the baby's nose well without needing too much equipment. It's a popular favorite product for many moms. You can buy it here.
---
34.Thermometer
This thermometer is great as it is very easy to use and straight forward. It's small in size and easy to store away. It can be used on adults and children. Click here to see the current price.
---
35.Nail Clippers
This nail clipper is great for newborns and toddlers. It's soft on the nails and nails can be filed down even if the baby is sleeping. No more mittens needed to cover baby's hands. Grab this automatic nail trimmer here.
---
36.Baby Bath
This baby bath is great to use for newborns all the way to toddler age. It's easy to keep clean and doesn't take up much room. Click here to buy this cute bathtub.
---
Carriers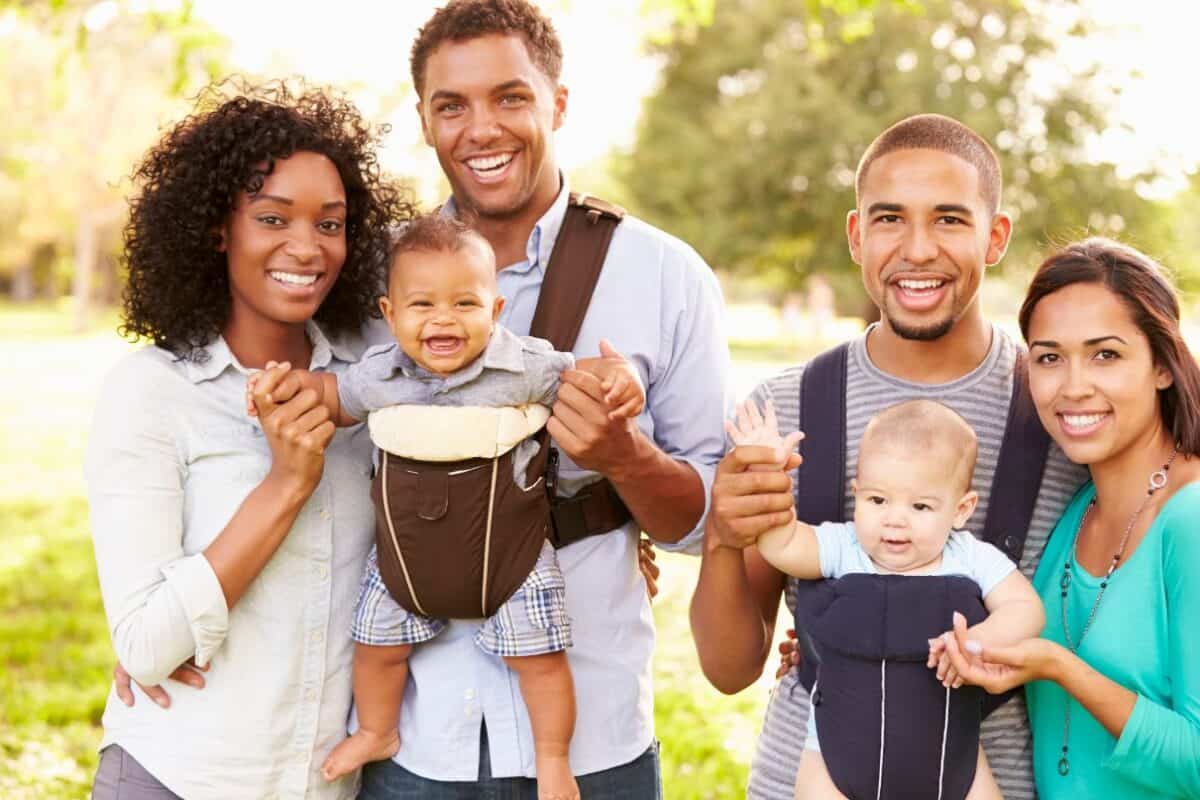 37.Solly Wrap
The Solly wrap is great for newborns that love to be carried. It's made from very soft material. This carrier allows moms to be hands free to get other tasks done while having their baby close to them. You can also use this wrap as a swaddle blanket too. Check out all the colors that it comes in here.
---
38.Lilliebaby
This carrier is great from newborns to toddler age. It can be worn in 6 different positions. It has a mesh liner at the front which makes it great for hot weather. Buy it here while it is on sale.
---
Extra Gift Ideas
39.Gift Card for Professional Photographer
Getting amazing professional photos done after the NICU is such a great gift for any NICU parent. Having a premature baby, many parents miss all the things they wanted to do for their baby such as a baby shower or newborn photoshoot. So getting a professional photoshoot done would make any parent happy.
---
40.Car Seat Cover ( for winter or summer)
I have attached 2 car seat covers that I have loved and used with my baby. This carseat cover is thin and breathable, but it covers the baby from the sun. This thick carseat cover is great for the fall or winter times to keep the baby warm. Click the buttons below to see each item on Amazon.
---
41.Personalized Blanket
This personalized blanket is a great gift for any nursery or crib. It is made from very soft material and it is very durable. It's large in size and it is a great premature baby gift. See all the color choices here.
Common Questions about Gifts for Preemies
What is a good gift for a premature baby?
All the gift ideas I listed above are amazing gifts for a premature baby. The key for the hospital gifts are that preemie babies need a personalized gift to show their growth and development. For the home, the gift has to be able to decrease the stress for the care of the baby.
What do you put into a premature baby gift set?
A gift set can include small to medium size items that the baby and the mom can use. This can include:
1-2 preemie size outfits (button for hospital, zipper for home)
1 swaddle blanket,
bath and lotion for baby
a good hand lotion for mom
lip chap
baby mittens and hats
lactation cookies
blanket for baby
mirror for mom (to see baby when holding in the hospital)
hair scrunchies
tea/coffee
a good quality waterbottle
nursing cover
gift card for self care for mom
What can you do for parents of preemies?
I am going to do a whole post on what family or friends can do for NICU parents, so stay tuned.
But for now, some tips include
being a listening ear
calling/texting to check on them
asking what they need
drop off food
babysit their other kids
don't change the way you treat them… they are still the same person who is going through a scary and stressful life experience.
Conclusion on Gifts for Preemies
There are many different gift ideas family and friends can buy for a premature baby.
There are specific gifts that are great for when the baby is in the hospital…
And other gifts that are great for when the baby comes home.
At the end of the day, whatever you buy for your family members or friend's baby, they will love and be grateful for you for being in their life.
If anything on my blog has helped you, please make sure to share the post, comment below the post and subscribe to my email list for more goodies.
I would love to hear from you!
Instagram: @nicunursefaith
Pinterest: nicunursefaith
Related Articles on Gifts for Preemies
What is a great gift that you have given to a NICU parent?
COMMENT BELOW
---
41 Genuine Gifts for Preemies in the Hospital & Home